Contact The Clean Air Co. LLC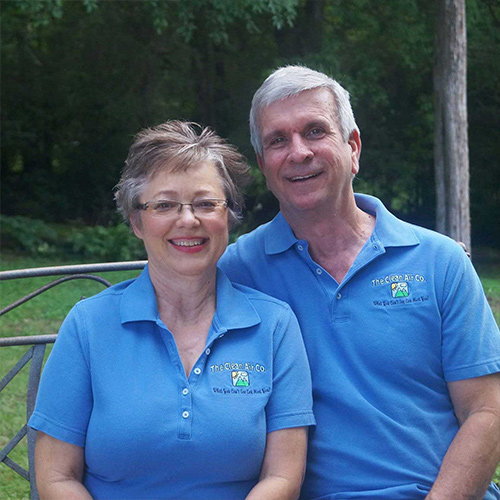 The Clean Air Co. LLC has been locally owned and operated since 2004 by Jim and Terri Gilbert. When you call us, you will talk directly with one of the owners.
We are happy to answer any questions you might have. You can get in touch with us by phone, email, or by using our online form. We will reply to your email at least by the next business day.
Phone
615-758-3717
Email
Online Form
To use our online form to submit a question, please click here and wait for the form to load on your screen.