What Causes Mold Infestations For Most Homes In Nashville?
A mold outbreak in a home is usually caused by excess moisture or water damage resulting from leaks, flooding, high humidity, or inadequate ventilation. Once mold spores find a moist environment, they can quickly grow and spread, potentially causing health problems and costly damage to your home.
The Immediate Benefits Of Mold Remediation From The Clean Air Co.
Immediate Health Benefits
Removing mold reduces the risk of respiratory problems and allergies, ensuring a safe and healthy living environment for your family.
Prevent Property Damage
Mold can cause structural damage to your home and decrease its value. Removing it can prevent costly repairs and preserve your property's value.
Improved Aesthetics
Mold growth is unsightly and can be a red flag to home inspectors and potential home buyers. Remediating active mold can restore your home's appearance and improve its overall aesthetic appeal.
Peace Of Mind
Living in a mold-free home can give you peace of mind and a sense of security, knowing that your family is living in a safe and healthy environment.

Our Mold Remediation Process
The Clean Air Co. offers eco-friendly mold removal using advanced equipment safe for people, pets, and the environment. Using natural sodium bicarbonate, we employ an innovative soda blasting technique that eliminates mold without toxic residue. We follow this up with an EPA-registered botanical disinfectant that effectively combats harmful mold spores, viruses, and bacteria while being safe for your home.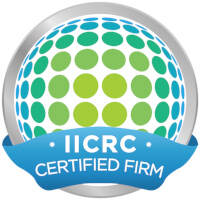 Now my crawl space is so nice I am able to store some of my nicer things down there. It has opened up much more room for me. Besides that the smells that were coming from down there are gone. Thanks for a great job Jim.

I was able to walk inside my house this past winter barefoot thanks to the job Jim and his guys did in my crawl space. I had been suffering from severe allergies and now I am not bothered by them at all and my floor is rather comfortable in the winter and summer.

Never thought about actually going into my crawl space before as it is a very yucky place. But after Jim and his crew finished I really did go in there. It is now beautiful, has no odor, no insects, very low humidity and feels rather pleasant down there.

The Clean Air Co. is the best mold removal and air duct cleaning company in town by far! I had a bad mold problem under my home, but Jim took care of it. He also did a fantastic job of cleaning my air ducts. Now I feel better and my house smells way better!

Referred by HVAC Service We are new to the area and one of the heating and air conditioning service companies referred you to us. We are glad they told us about your company because we were so pleased with your service. We will refer you to all of our new friends and neighbors.

Made Additional Repairs for Free Jim and Terri came out and were very professional and thorough. They did a great job cleaning our ducts. They even found one that was not connected properly and fixed it at no additional charge. I sure appreciate the quality of a job done well!

Duct Cleaning Took Care of Allergy Symptoms What a difference! My children now rarely have allergy symptoms. They sleep better, feel better and are doing better at school because of this. Thank you for your great service. Can't believe I did not think of this before!

Very Professional I HIGHLY recommend The Clean Air Co. LLC. Local husband and wife team, very professional and personal. Explained everything they were doing and why they did it that way. I could tell instantly I had cleaner air once they were finished and all the pet dander was gone. If you use them, I promise you won't be disappointed.
Common Questions About Mold Remediation In Nashville
Mold infestations can be a nightmare for any homeowner. That's why The Clean Air Co. is here to help by answering additional questions you may have about mold and the mold remediation process.
How Much Does Mold Remediation Cost In Nashville?
We offer complementary inspections and comprehensive assessments.
Will The Mold Come Back After You Remove It?
Any mold remediation project should also include plans to mitigate any underlying moisture problems. This often involves repairs to the outside and/or inside of the house to improve grading and drainage. Repairs to the inside may also involve installing a vapor barrier or encapsulating the crawl space and installing a dehumidifier. This helps eliminate the conditions that cause re-infestation.
How Long Does Mold Remediation Take?
Mold remediation timing varies depending on the extent of the infestation, but once we assess the situation, we will provide an estimated timeline for the removal process.
Does Mold Remediation Require Us To Leave Our House?
Most often, the remediation process does not require you to leave your home. Equipment needed and remediation protocol will be determined during our crawl space inspection. If needed, we have specialized equipment that can exhaust contaminated air from the crawl space, helping to protect the living space above.