What You Can't See
. . . May Require a Free Crawl Space Evaluation
Soggy, smelly, moldy, and full of bugs, snakes, and rodents. Sounds like a great place to spend a beautiful, sunny, Saturday afternoon, doesn't it? But if that's the condition of your home's crawl space, it's exactly where somebody needs to be – and stat!


It's hard to decide whether the risks to your health or the impending structural damage to your home's foundation are more compelling. But still… soggy, smelly, moldy, and full of bugs, snakes, and rodents! We don't blame you for not wanting to go anywhere near it. Fortunately for you, at The Clean Air Co. LLC. that's one of our main specialties!
It's easy to let yourself go to the "out of sight, out of mind" place when it comes to your crawlspace. But don't. Just don't. It's too important to risk.
A Free Crawl Space Evaluation Could Save You Money
Your crawl space is crucially important for a number of reasons. Here are a few:
Air from the crawlspace is eventually circulated into your living area. If mold or mildew are present, that could mean serious breathing problems for those living in or even visiting your home!
When ductwork "sweats,"from moist air condensing on the ductwork in your crawl space causes the insulation around the ductwork to become wet, reducing its effectiveness. So you end up spending more money on electric bills.
Mold and mildew can cause dangerous structural damage to floor joists. This can result in costly repairs.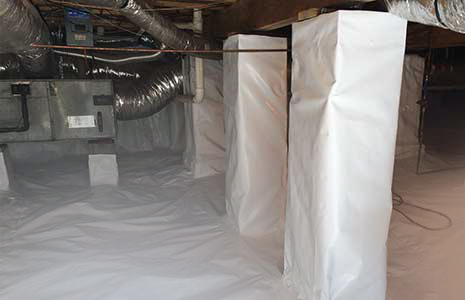 The Clean Air Co. LLC. can solve or prevent these problems. Every home is different, of course, so we don't have "one size fits all." You may only need to cover the ground in the crawl space with a vapor barrier. Or you may need a total encapsulation. We will be happy to give you a free crawl space evaluation to see what you need.
Remember, what you can't see, CAN hurt you!
Call Today  – (615) 758-3717