Air Duct Cleaning and Vent Cleaning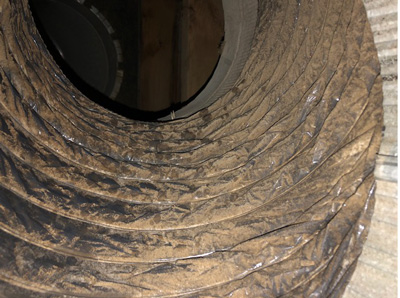 If your home is more than a year old, dust particles containing a variety of harmful contaminants cling to every square inch of your air duct system. Contaminants in the dust can include fungus, germs, and allergens. One look behind the return air grills in your home provides enough evidence for most people to initiate a thorough air duct cleaning.
The photo on the left shows what a typical air duct in the floor looks like when you remove the vent cover. You can see all the particles that have collected around the duct and even inside the duct. This is what is circulating in the air in your home, but it doesn't have to be. With our equipment we can clean your air ducts so they look like new again.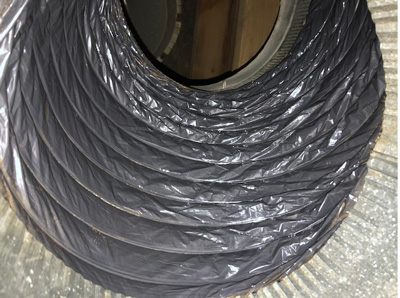 Our System Was Designed for Air Duct Cleaning
Our patented Rotobrush Cleaning System has a flexible cleaning hose that reaches even the wrinkles and crevices of flex duct found in some systems. Our deep cleaning method is the only one that power brushes the ducts and vacuums at the same time. The photo on the right shows the results.
We manipulate the rotating brush back and forth all the way to the plenum and then back out again. The Rotobrush breaks dust and residue loose much like you would do by hand. It's strong vacuum nozzle sucks up the dirt and even heavy debris, depositing it safely in a self-contained dust reservoir that we dispose of properly when the cleaning is done.
Our process will improve the indoor air quality so you have the fresh, clean, healthy air that you and your family deserve. And our process is environmentally safe and chemical free. Learn more about our tools here.
Cleaning Registers and Air Vents
Register cleaning and vent cleaning are also a part of our deep cleaning process. We remove the registers and air vents, spray them with a degreasing and sanitizing detergent, then rinse, dry, and re-install them. 
Improve your indoor air quality! 
Contact us today to schedule a professional air duct cleaning.