Should I Be Concerned about Moisture in the Crawl Space?
If you don't know you have moisture in the crawl space, and you're just wondering, the short answer is "yes." If you can see standing water in the crawlspace, the long answer is "yes, you should be worried!" Moisture in a crawl space is never a good thing. It can compromise the integrity of the structure of your house, causing a whole host of other problems.
How Often Should I Check the Crawlspace?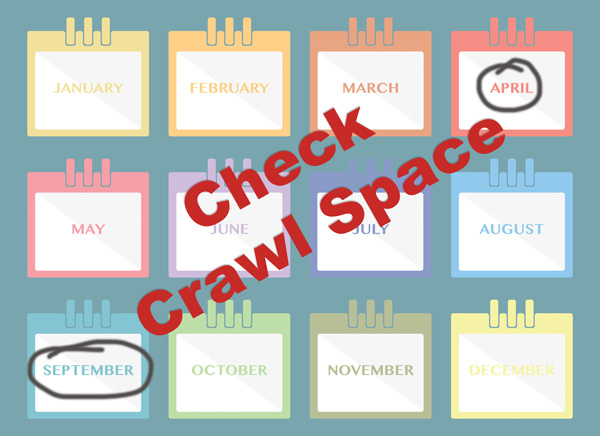 If your crawl space is not encapsulated, you should check it about every six months. However, if you have signs of a problem, then, of course, you should check it whenever you see these signs. So, for example, if you smell mold in the house, it could be coming from the crawlspace. Likewise, if you smell decomposition, it might indicate you have rodents or wild animals in the crawl space. After heavy rainfall is also a good time to check it.
To check the crawl space, you should crawl inside and inspect the area using a flashlight. This is not necessarily easy or pleasant, but it is necessary if your crawl space is not protected. Look for standing water, signs of mold on the floor joists, and evidence of pests, rodents, or wild animals.
How Can I Prevent Moisture in the Crawl Space?
Professionals like The Clean Air Co. can inspect your crawl space and recommend the best protection for you. There are several things that will protect the crawl space. But you need a reputable professional to advise you – one that won't try to oversell you.
When it comes to crawl spaces, one size does not fit all. We will customize a solution that is right for you. Contact The Clean Air Co. for more information about full encapsulation, vapor barriers, sump pumps, and dehumidifiers.
Call Today (615) 758-3717